Case
Wrap up the year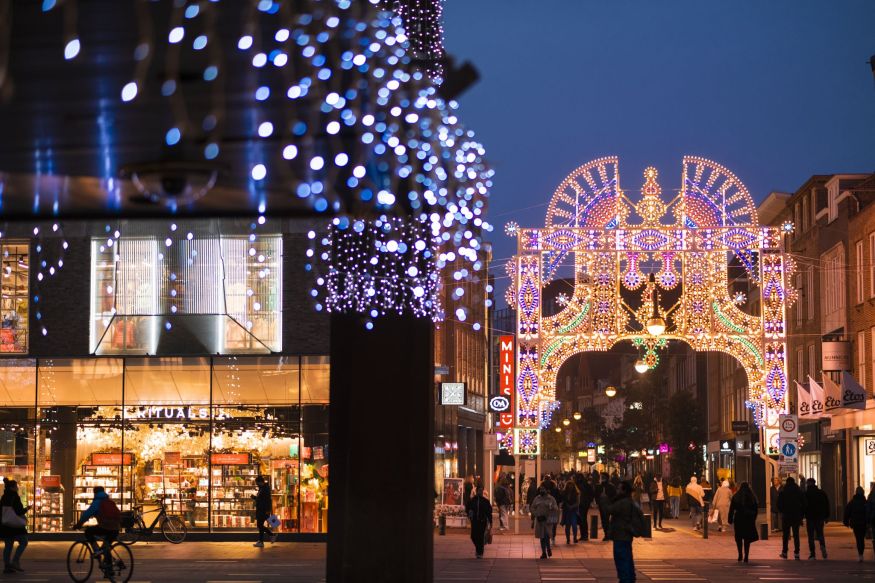 The question

How do we make Eindhoven an attractive alternative to traditional cities to visit during the holidays?

Our solution

Let's wrap up the city and campaign with style reminiscent of beautiful wrapping paper.
In numbers
167.646

Search hits

40.831

Web clicks
The holiday period is an important time of year for local entrepreneurs. For years, a campaign called 'Fijne Feestdagen Festival' had to attract visitors to Eindhoven's city centre during the winter months and give them a festive feeling. Until 2021.
For numerous reasons, this concept has lost its strength in recent years. The Stichting Binnenstad Eindhoven (SBE), in cooperation with the Bedrijven InvesteringsZone Eindhoven Centrum (BIZ), has taken the initiative to, together with Eindhoven365, develop a new concept that creates value for residents, visitors and entrepreneurs.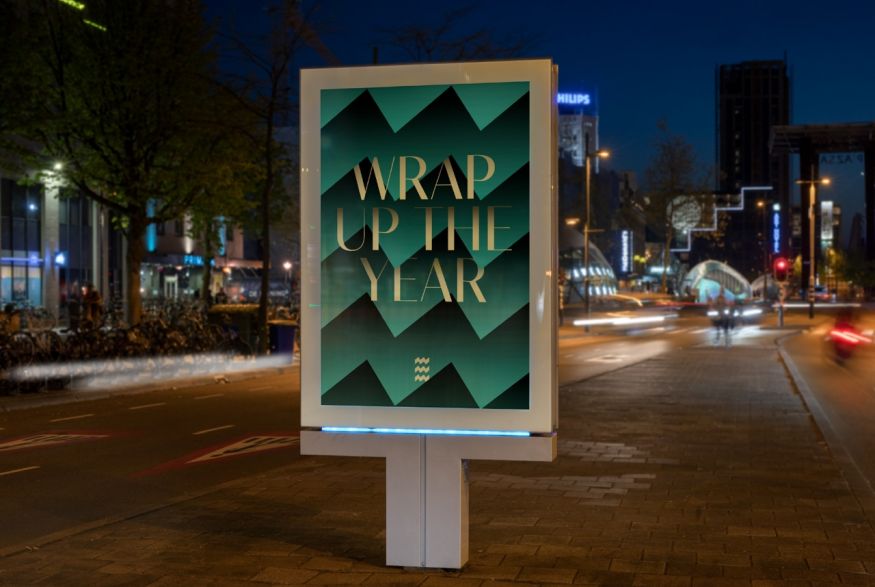 The need for a distinctive and strong campaign concept was more significant than ever, due to the corona impact on our city (centre). There is an increased need to stimulate quality traffic with sufficient spending potential. In addition to day tourism, it is essential to encourage visits of several days to the city. When people stay overnight, they will also spend more, increasing the economic impact for hotels, restaurants, retail, and culture.

Vibe patterns that look like wrapping paper were designed for the campaign.
Wrap up the Year!
Creative agency HeyHeydeHaas developed the 'Wrap up the Year' concept, starting with the visual identity. Vibe patterns that look like wrapping paper were designed for the campaign. This atmospheric graphic style can be used to dress up the city and for marketing messages in print and online media.

Thisiseindhoven.com highlighted activities to end the year in style while still respecting the measures in place at the time. 2021 marks the start of the campaign and will be the basis on which to build in the coming years.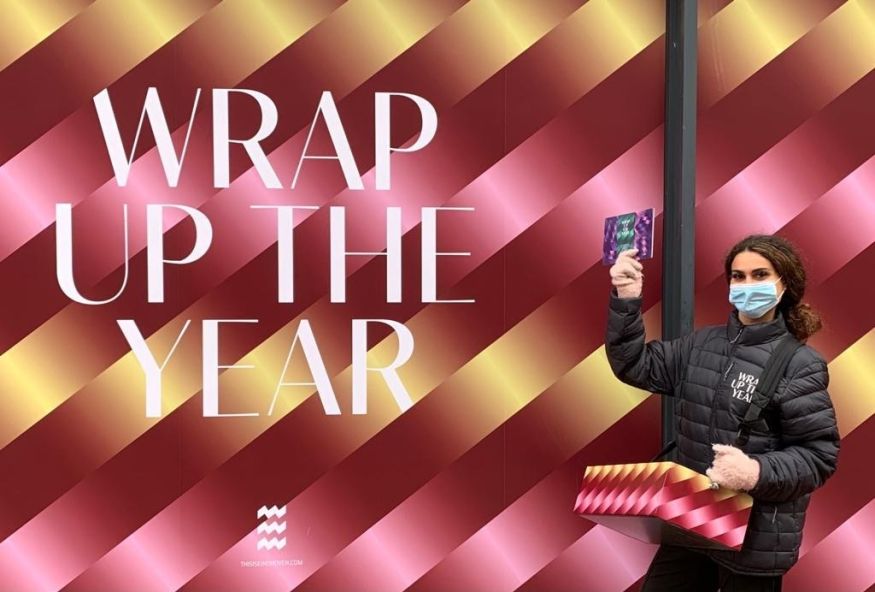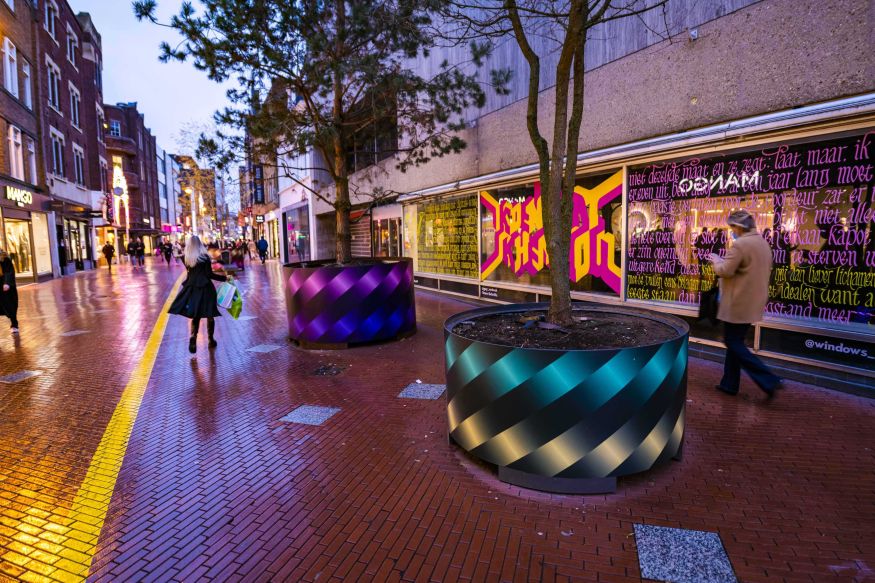 Smart shopping in a festive city centre
Thanks to Porte Celesti, Christmas trees, atmospheric music in the city centre, and, of course, the campaign's visual identity, the city exuded a festive atmosphere.
An essential part of the festive month is festive shopping. In the Saturday edition of Eindhovens Dagblad, we gave five smart shopping tips, including starting in time, visiting on a weekday and shopping locally. Indebuurt Eindhoven republished the article. To appeal to a broader audience, we wrote long reads for AD.nl and NU.nl. Of course, all these online publications were boosted by online ads.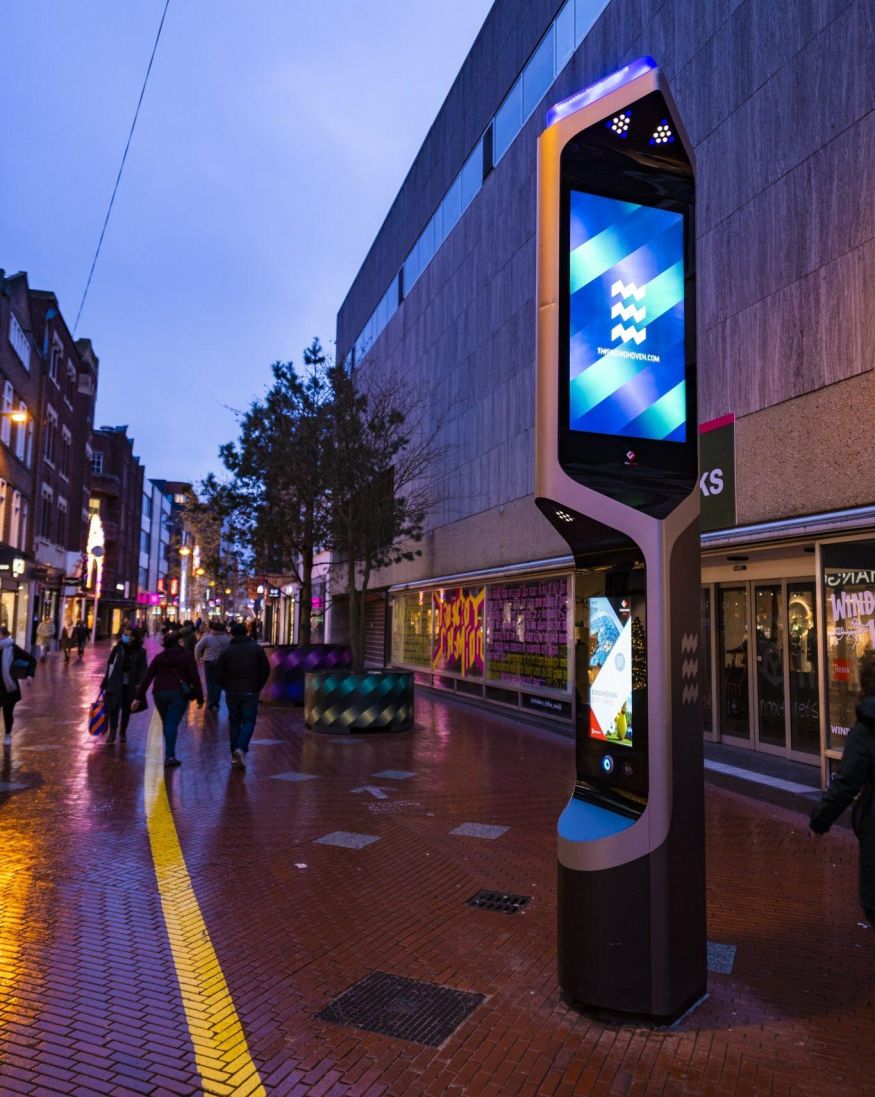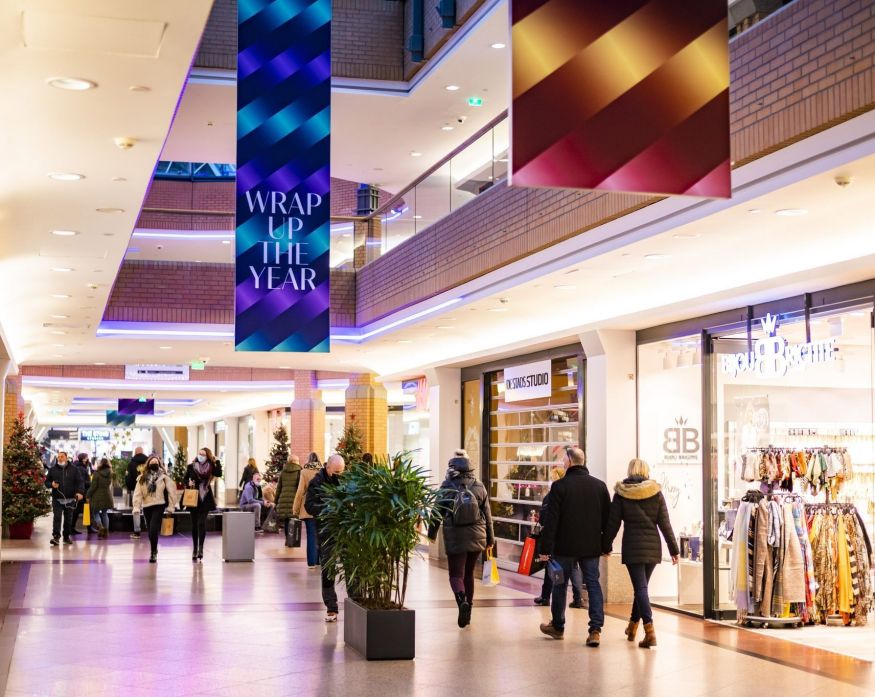 Reach
In order to reach as many people as possible, we used a combination of outdoor advertising (flags, banners, euro panels, city beacons and LED screens) and online media (social media campaigns and online advertisements on regional and national news websites, among others). We referred to thisiseindhoven.com and its database of cultural institutions, restaurants, and retail entrepreneurs both online and offline.
Urban interventions
In addition to the visual identity, the intention in the coming years is also to place festive objects in the city centre, thus contributing to an end-of-year experience in Eindhoven style. Unfortunately, due to the corona measures, we could not realise this fully in 2021. In the first half of 2022, we will investigate expanding the campaign with urban interventions.