Update
Sustainable tips to share with the new Eindhoven city guide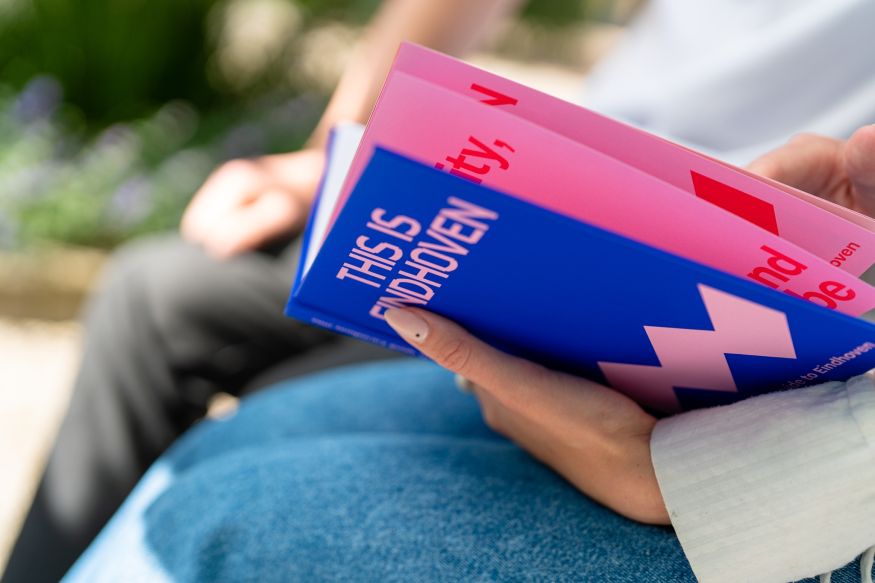 On thisiseindhoven.com, you will find countless tips for an unforgettable visit to Eindhoven, but only some visitors know how to find their way to the platform. To provide the tourist target group with the best tips in the physical world, we are launching a renewed city guide in a sustainable format: not to keep as a 'souvenir,' but to pass on to the next Eindhoven explorer.


Your temporary guide to the city
Sustainably discovering Eindhoven, what does that look like? You can start by booking a Green Key Hotel or dining at one of the vegan restaurants. But sustainable also means getting the most out of your Eindhoven trip. And for that, you will need the best (inside) tips in the form of the new and greener city guide designed by George & Harrison. A guide to bring during the action and leave behind again for fellow travelers (or to pass on to your sister, friend, or colleague). Not like a souvenir, but a temporary gift from the city to our visitors. Better known as your temporary guide to Eindhoven.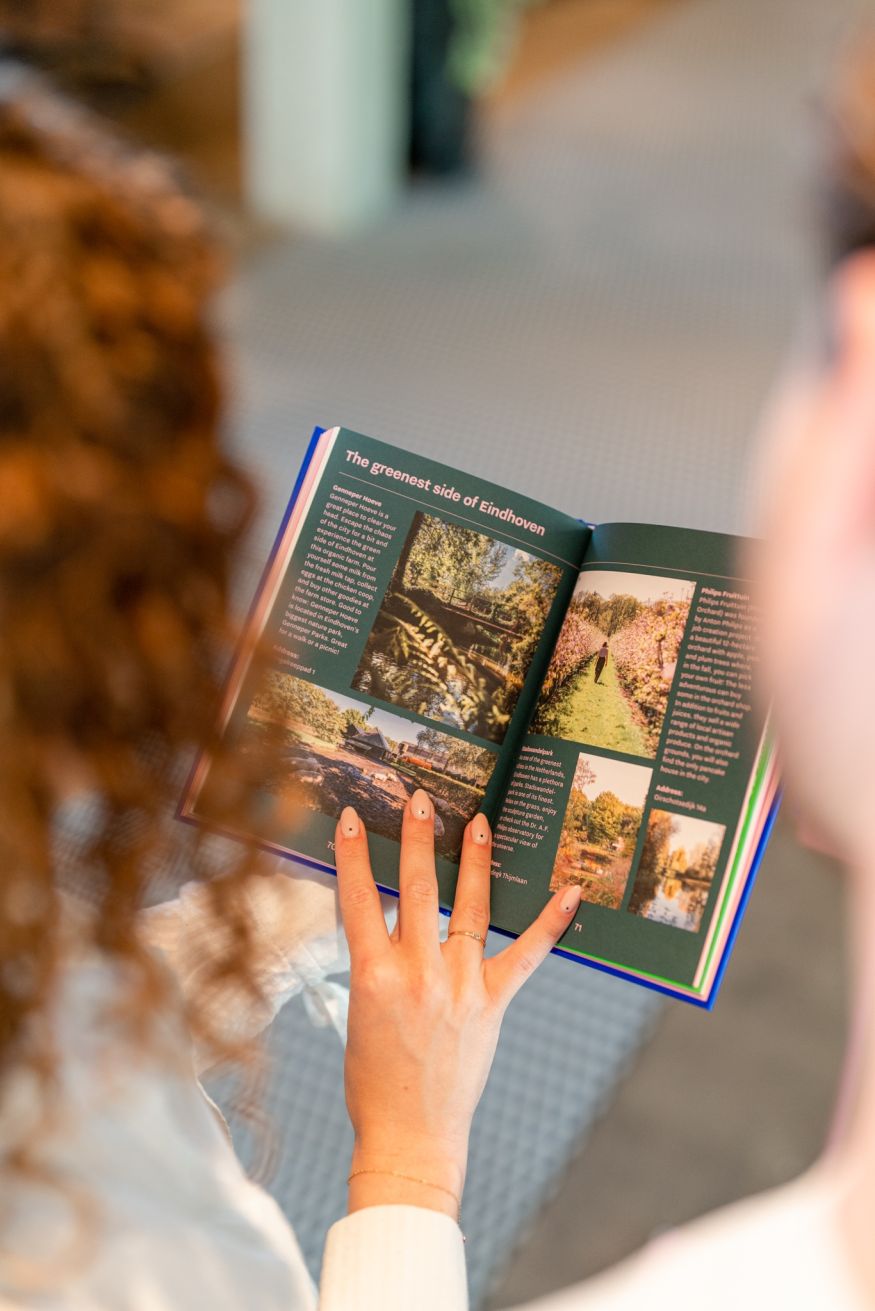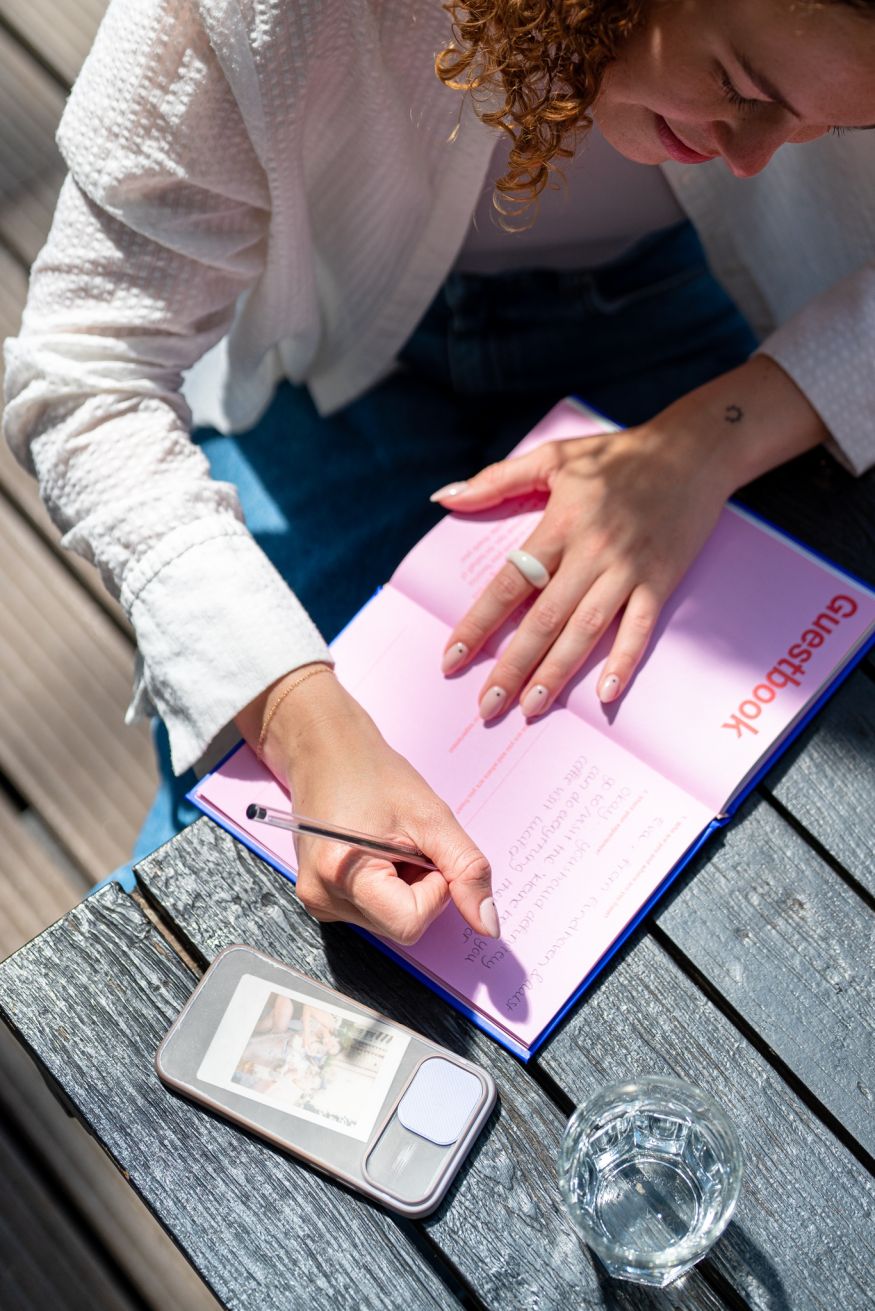 Visitors can pick up a copy at different locations: from Coffeelab at the central station to the Eindhoven hotels. At these spots, there will be unique displays designed by Tienvierstudio. Here the guide can be taken and left behind. Should all the guides be in use, explorers can go to the online version of the city guide on Instagram. To introduce even more people to our channels and the city guide, we will place a vibe with QR codes at restaurants, coffee spots, hotels, and retailers that will also refer to the online guides. In this way, we immediately contribute to our goal of increasing the follower count of @eindhovencity.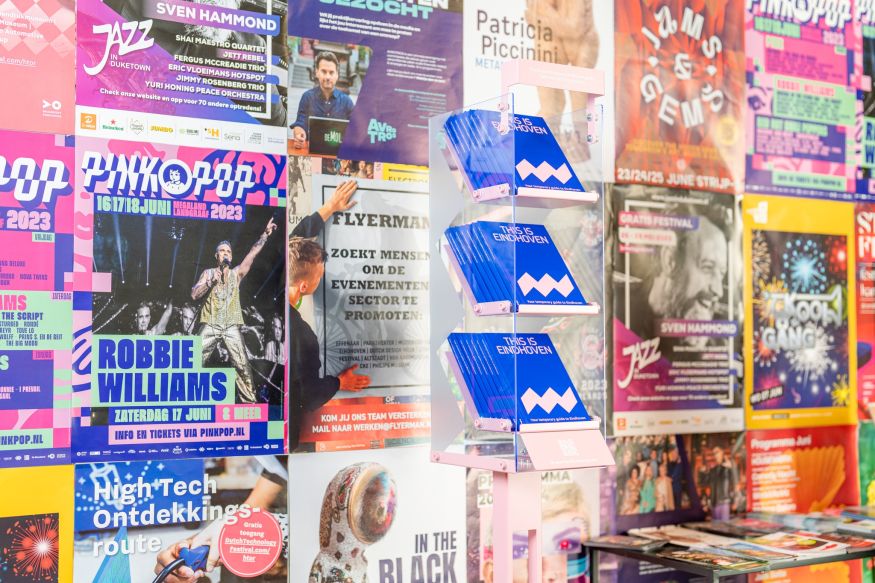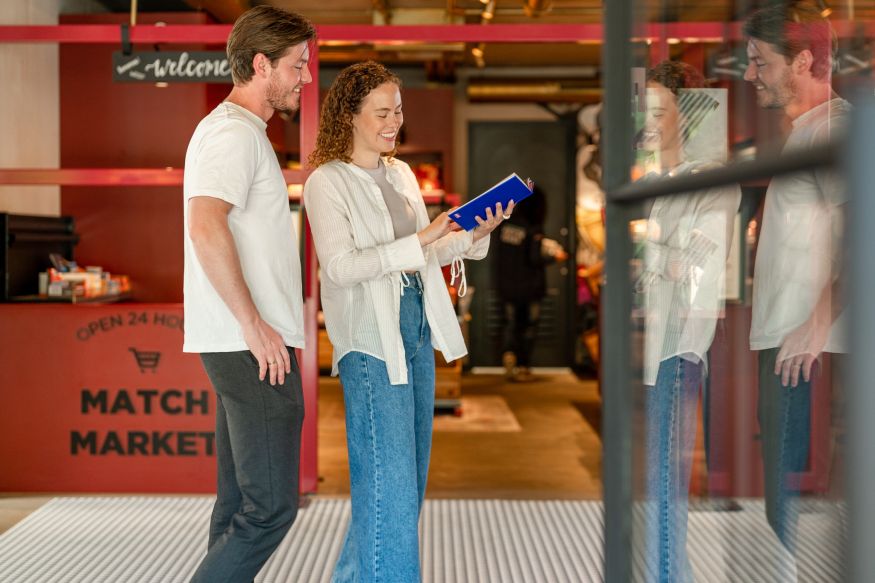 Eindhoven Souvenir
With the Eindhoven Souvenir campaign from 2022, we made it clear that Eindhoven is not a city of souvenirs, at least not in the traditional way. The literal translation of the word souvenir is 'memory.' Eindhoven is much more about the people and their energy. This city guide is a handy tool for visitors to navigate the city, make even more beautiful memories, and pass them on!