Update
Deconstructing cauliflowers and making new friends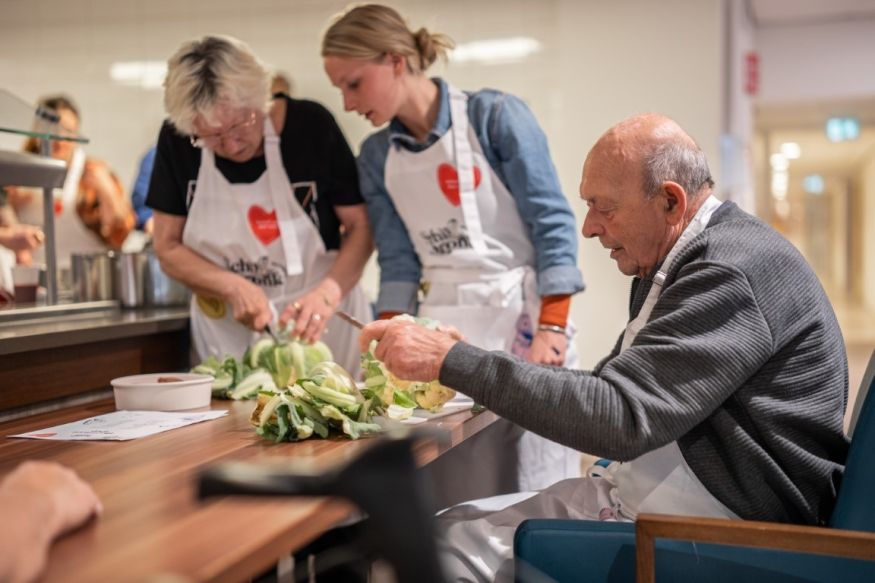 Last week we kicked off the first edition of Buurtbistro Schil & Stronk (Neighborhood Bistro Peel & Stalk) with a cooking workshop at Vitalis De Hagen in Hagenkamp. On the menu? Cauliflower! Chef Manfred Albrecht showed the 15 participants how to get the most out of this vegetable. The result: delicious dishes and new friendships between neighbors.


Steal the show, cook your stalks
Buurtbistro Schil & Stronk is our first social design project for the program line: Activating residents. The project connects to two spearheads of our strategy: making sustainability fun and easy, and promoting social cohesion in the city. We developed the concept for Buurtbistro Schil & Stronk together with the social designers of Studio Sociaal Centraal. fffunction.studio provided the corporate identity. The name Schil & Stronk (Peel & Stalk) refers to the edible parts of vegetables that we often throw away. According to Milieu Centraal, consumers can make the most significant environmental impact by reducing food waste. After all, we waste about 34 kilos of food per person per year. Much of this consists of cut loss, such as the stalk of cauliflower.
Cauliflower bitterballen and cauliflower pannacotta

Speaking of those cauliflower stalks: you can turn them into very tasty fries. You can also chop them up and use them in a soup or vegetable dish, but that's not nearly as adventurous. Instead, Chef Manfred showed participants in the cooking workshop what surprisingly delicious things they could do with the parts of a cauliflower they would normally throw away. From cauliflower bitterballen to cauliflower pannacotta. Participants made their own cauliflower sweet and sour, and cauliflower soup. Quite the challenge, especially for people who are not very experienced in the kitchen, so the participants had to work together. And that led to great new connections. Some participants even made plans to meet up again.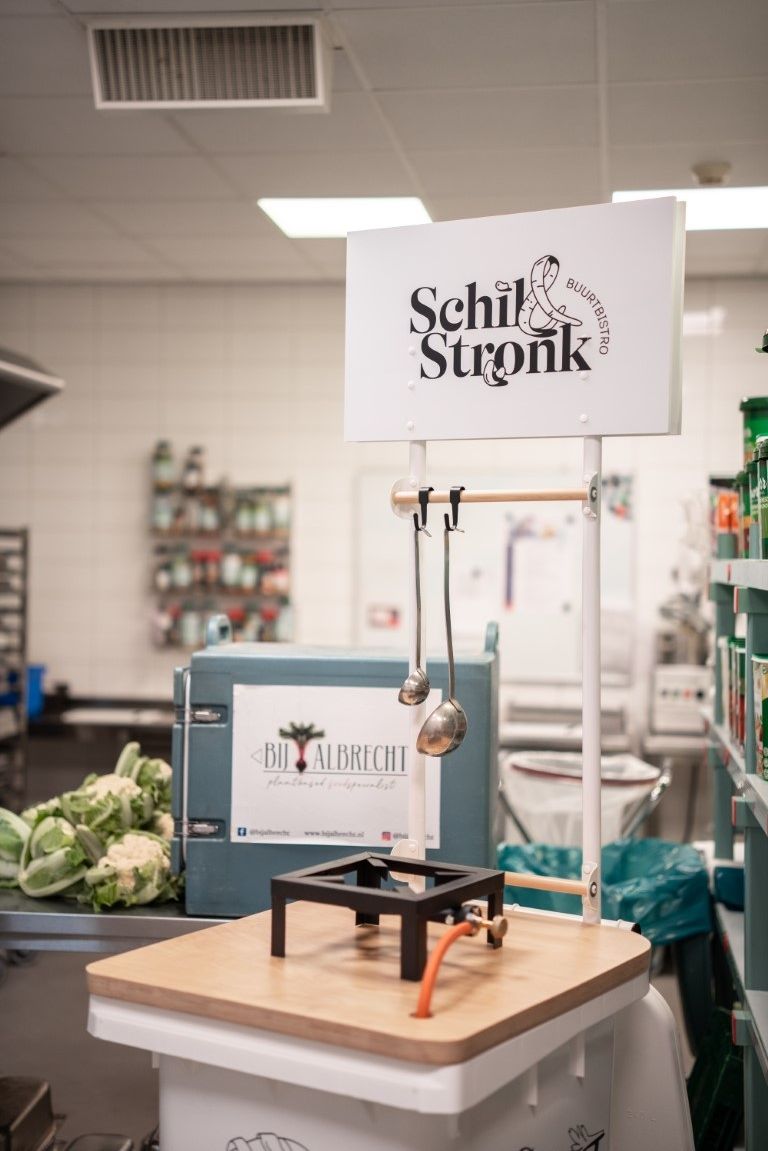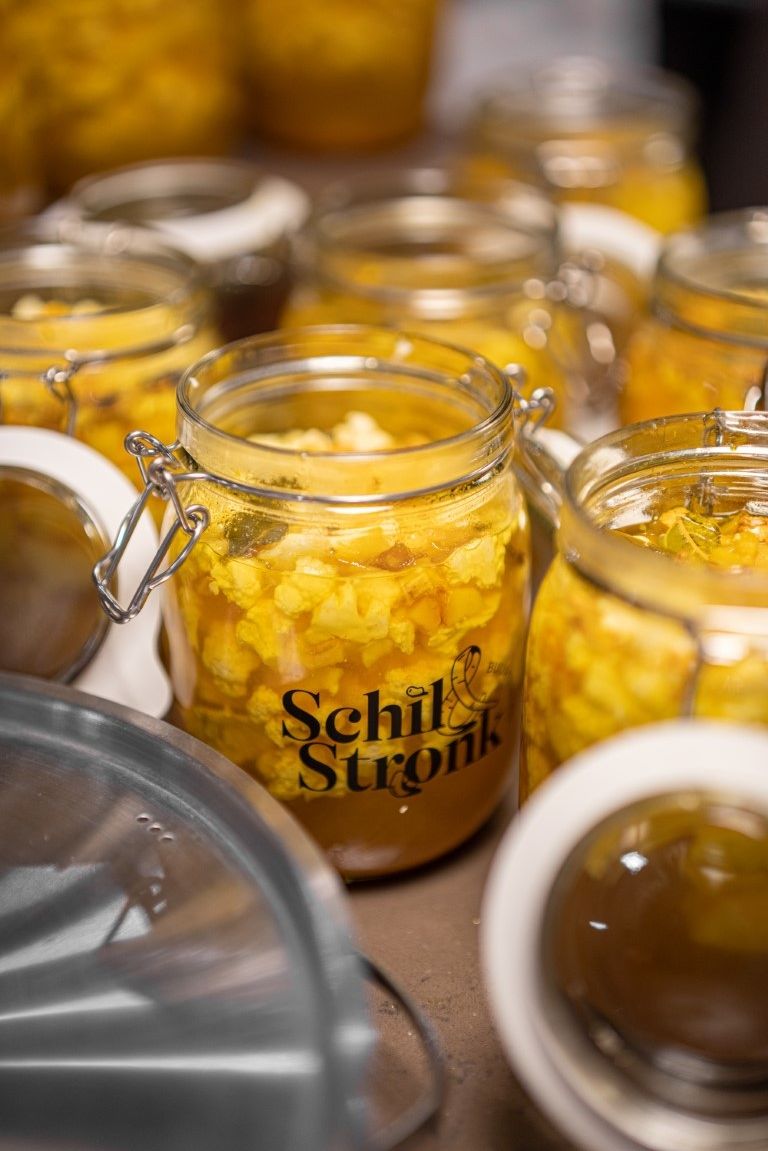 Luxurious lunch on the pétanque court
The participants will see each other again in a few weeks during the neighborhood lunch we organize at the Vitalis de Hagen pétanque court. Sixty neighbors have been invited. Chef Manfred will provide a luxurious, plant-based three-course lunch starring peels and stalks. We hope people will be inspired and make new friends here!
This was just a first taste
This first edition of the neighborhood bistro is a pilot. Our ultimate goal is to design a blueprint for the program of Buurtbistro Schil & Stronk. This will allow neighborhood associations, cooking clubs, and other enthusiasts to organize their own neighborhood bistro. This makes it a gift to the city and its residents.

Read more about Buurtbistro Schil & Stronk in this case.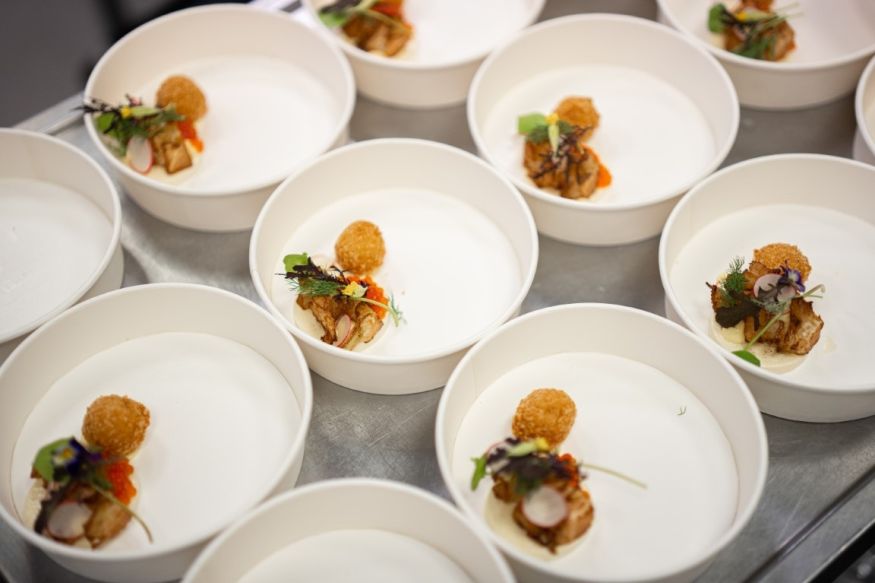 Many thanks to Vitalis De Hagen for allowing us to use their kitchen and restaurant!