Update
Eindhoven is 'City of the month' and launches city guide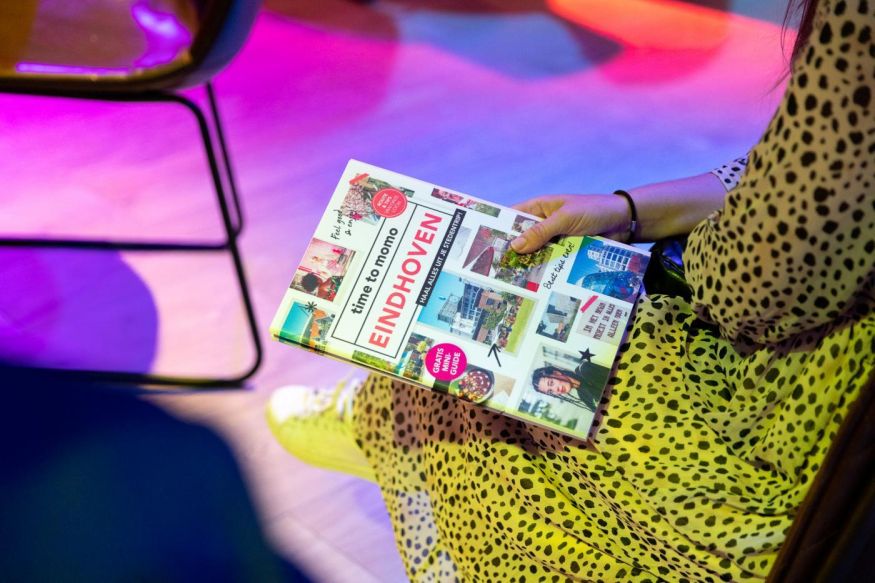 This October, Eindhoven is highlighted by travel platform time to momo, in the latest time to momo miniguide. In time to momo Eindhoven, local Anke takes you on an inspiring route to all her favourite spots. The guide was presented today at Motion Experience, a museum and digital playground in one. The first guide was handed over to Jan Verhagen (board member BIZ) and Anne-Marie Burger (board member SBE) on behalf of the entrepreneurs in the city. The project was financed by the BIZ and led by Eindhoven365.
More and more, Eindhoven is known as a destination for a city trip or day trip. In 2019, the design city passed the magic mark of over 1 million hotel stays. The international press has also discovered Eindhoven, such as the Frankfurter Allgemeine Zeitung, calling Eindhoven the most "a-typical Dutch city" in the summer of 2020. Belgian newspaper De Standaard calls Eindhoven "the new Netherlands" and Italian Il Sole 24 Ore recently headlined "Magical Eindhoven". Would you like to experience this other side of the Netherlands for yourself? Then come to Eindhoven this autumn with Time to Momo.

Eindhoven is gaining popularity as a city trip destination.
Discover Eindhoven
Eindhoven is a vibrant city where innovation, creativity, Philips history and modern architecture come together. Not just in the centre, but also in the Strijp-S and Strijp-R areas. Discover a surprising route with plenty of (sometimes hidden) gems in food and drinks, shopping and other fun activities.
Free mini travel guide during City of the Month campaign
In October, Eindhoven is 'City of the Month', which means that 32,000 mini guides will be available in over 800 bookstores in the Netherlands and Flanders. You can take the mini-guide home for free. You can also find the route on the website and the app, and an extensive online marketing campaign will be rolled out by time to momo this month.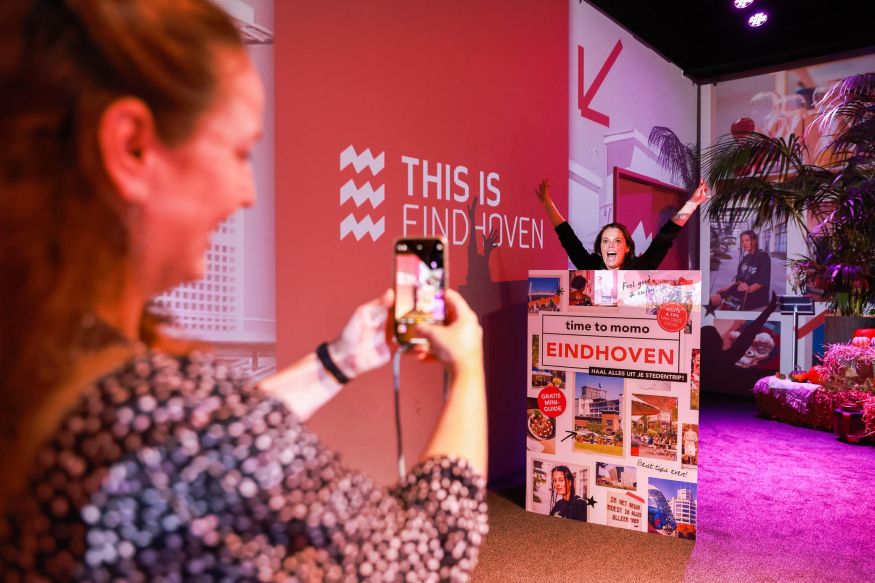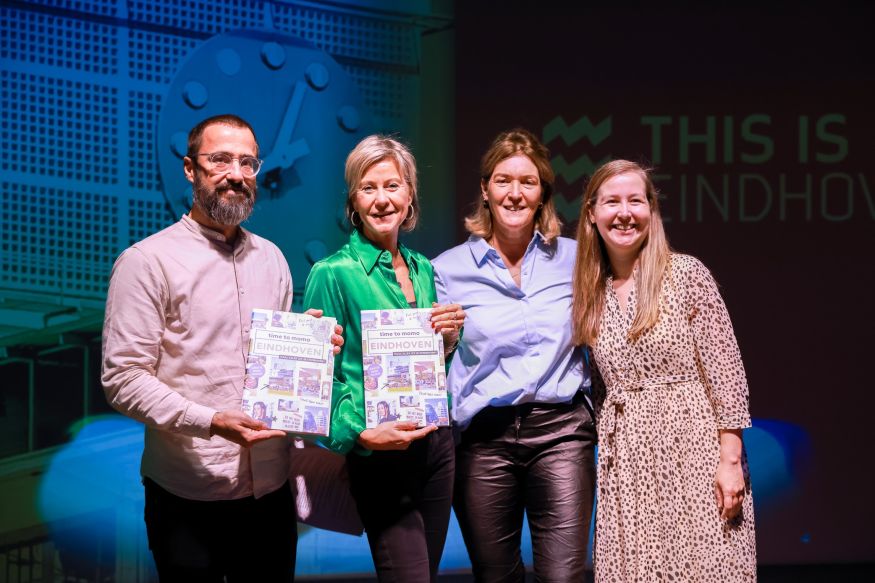 About time to momo
Get out of your hotel and walk straight to the best neighbourhoods in the city. On your way to new restaurants, the best coffee and that locally brewed beer. At time to momo, local authors share only the real highlights with you out of love for their city. So you can skip the busy shopping streets and walk to the best addresses where the locals themselves like to go while picking up a few sights along the way.