Update
NBTC's mystery trip 'Bring Yourself' to Eindhoven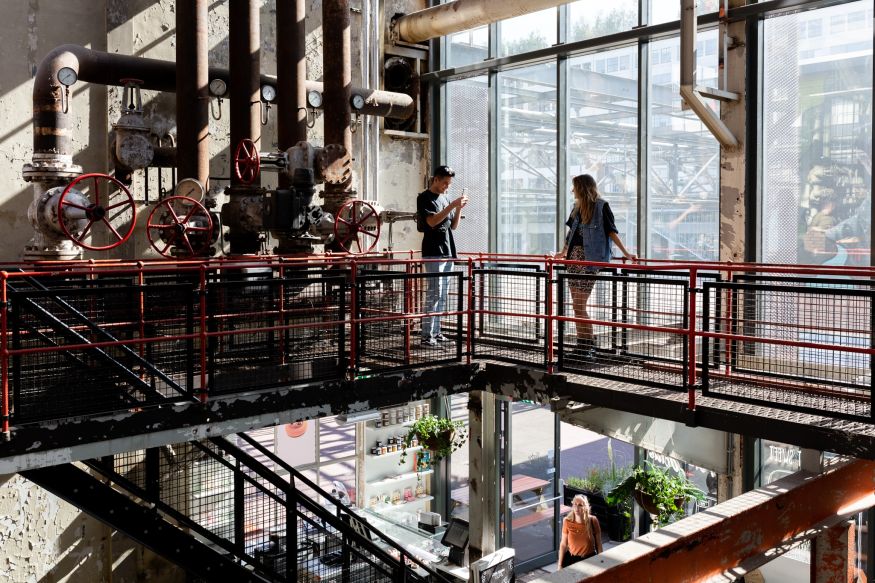 Land at Schiphol Airport and take the train to Eindhoven from there? Yes, please! In February, for NBTC's 'Bring Yourself' campaign, online content creators were invited by a hologram of Jeroen Veldkamp (Coffeelab ed.) to visit Eindhoven. The invitees had yet to learn where the trip was going: it was Jeroen's honor to share that especially. Enthusiastic as they were, we welcomed four ladies to Eindhoven that same evening.
NBTC
NBTC launched the campaign 'Bring Yourself. We'll do the same.' NBTC's positioning for the Netherlands is 'Solving Global Challenges together in an open, inventive, and inclusive way.' NBTC does this by telling stories throughout the year around three themes: Greener Cities, Cycling Lifestyle, and Dutch Design. But also with projects aimed at visitors. This campaign kicked off last year in June. Following this Bring Yourself campaign, where Eindhoven played a leading role, we were allowed to participate again in this edition. This time the campaign is aimed at visitors from the UK, where the goal is to create awareness for the destination Netherlands. It is in collaboration with KLM, with KLM focusing on bookings to Schiphol Airport. From there, travelers are encouraged to visit a few cities in the Netherlands.

Bring yourself to Eindhoven
The four ladies were welcomed at the train station. They went on to Down Town Gourmet Market to immediately get acquainted with the city's international character, from there on to Hotel Mariënhage because after a long (travel) day, it was time to recharge for the next day. That day started at Motion Experience. We had our first sausage roll at Houben Worstenboord (a sausage roll?!) and on to Strijp-S. There we visited Coffeelab, MOOD, and Intelligentia. Of course, we visited Piet Hein Eek and ended the afternoon with sunset at VANE Skybar. In the evening, we had a delicious dinner at Fifth NRE. You can see a report of the program here: https://www.instagram.com/p/Cp...
Collaboration

This campaign is a collaboration between NBTC and Eindhoven365. The other main cities are Breda, The Hague, and Amsterdam. This campaign was created by NBTC with KLM, Holobox, The Hague Marketing Bureau, amsterdam&patners, Breda Marketing and Eindhoven365.