Update
Neighborhood Bistro Schil & Stronk: the neighborhood lunch
After a cooking workshop with cauliflower taking the spotlight, it was time for the very first neighborhood lunch by the traveling Buurtbistro Schil & Stronk (Neigborhood Bistro Peel & Stalk) in Hagenkamp at the end of May. With this project, we aim to show residents in a fun way how to make the most of their fresh produce and help them connect with new people in their own neighborhood. For this, we collaborate with the social designers from Studio Sociaal Centraal. Chef Manfred Albrecht took care of the food.
42 people from the Hagenkamp neighborhood gathered at Vitalis De Hagen's petanque court to savor culinary delights made from peels and stalks. They were strangers to one another, but shared one thing in common: a desire for good food and meeting new people. Thanks to conversation starters and a seat shuffle after the second course, that wasn't complicated at all. And, of course, there was plenty of food to talk about.
"The food was delicious, and it was great to meet new neighbors. Keep up the good work!"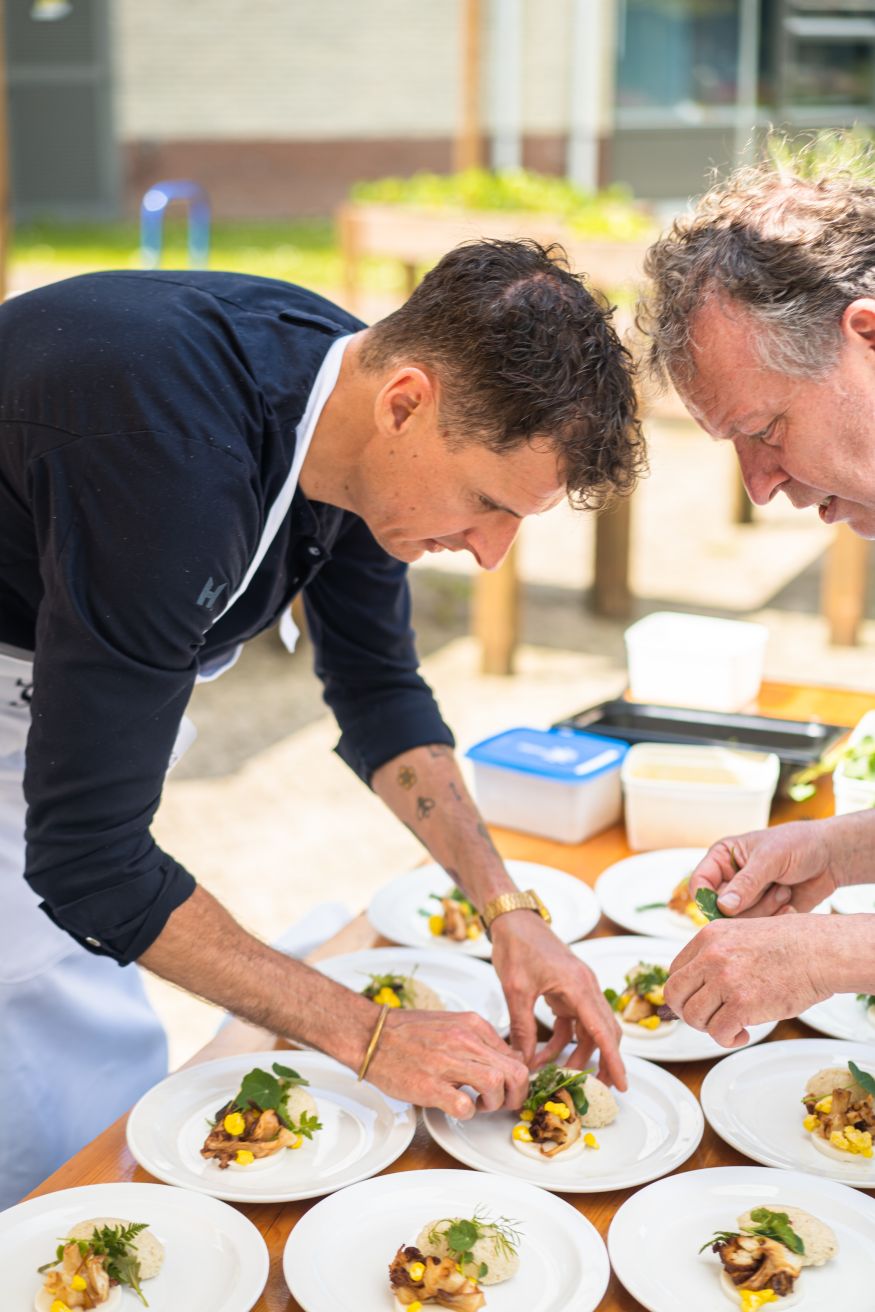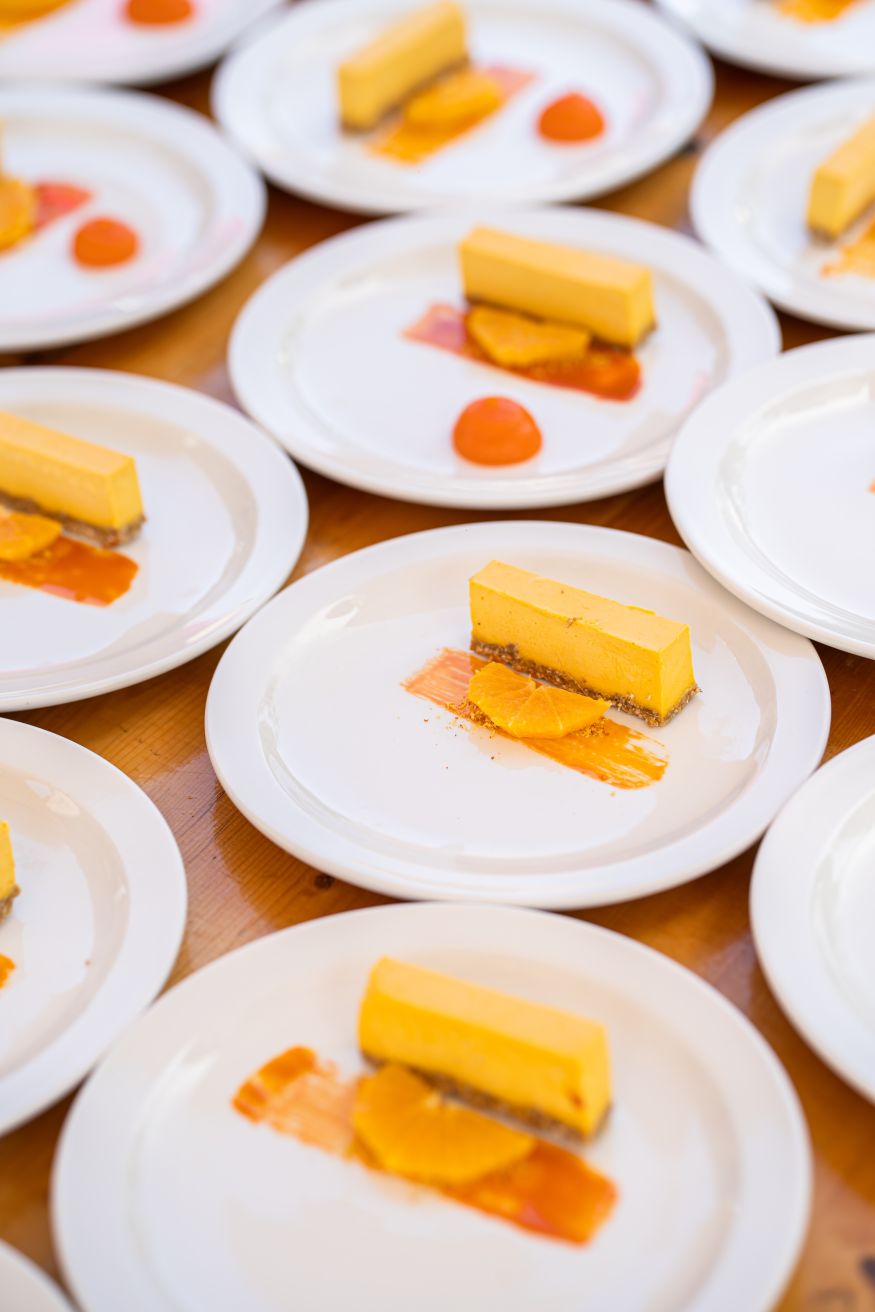 Sustainable, unique & delicious
The menu featured three dishes that made the most of their ingredients: 100% Asparagus Soup (with added flavor from the peels), No Waste Cauliflower (three creative cauliflower preparations), and I Carrot Thank You Enough (a carrot pastry with the peel – the greens were already used in the pesto served with the bread). Curious about the dishes and recipes? You can find them here, along with the recipes from the Schil & Stronk cooking workshop. One thing: Manfred doesn't want to share the recipe for his carrot tart; it's top secret.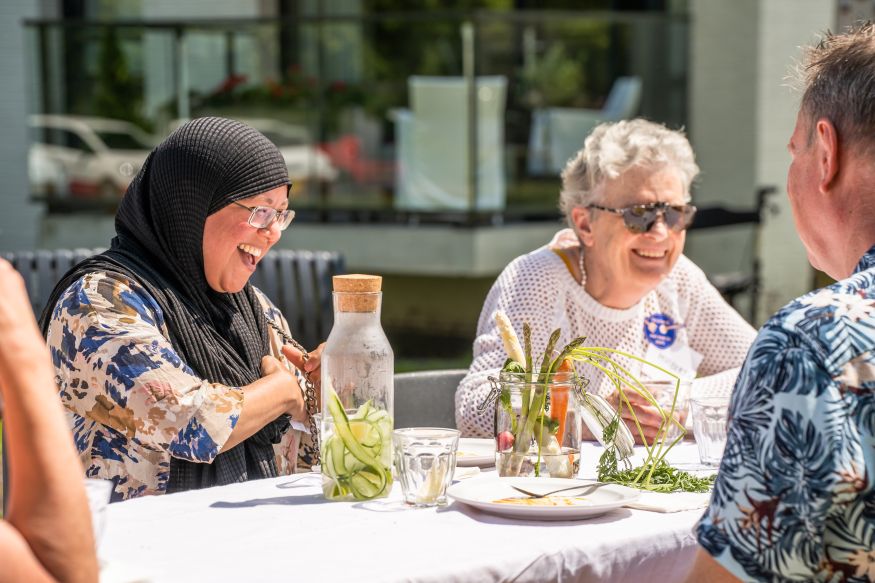 Jeannette
—
Participant
"It was very interesting to learn that there are many more things you can do with peels and stalks. It tasted delicious as well. Thank you very much for everything!"
Inspiration and new friends
After three delightful courses and many enjoyable conversations, the neighborhood residents headed home. Judging by their entries in the guestbook, they left with plenty of sustainable cooking inspiration and budding friendships. We're excited about the first edition and looking into how we can further develop the Buurtbistro Schil & Stronk. To be continued!