Case
Eindhoven Design District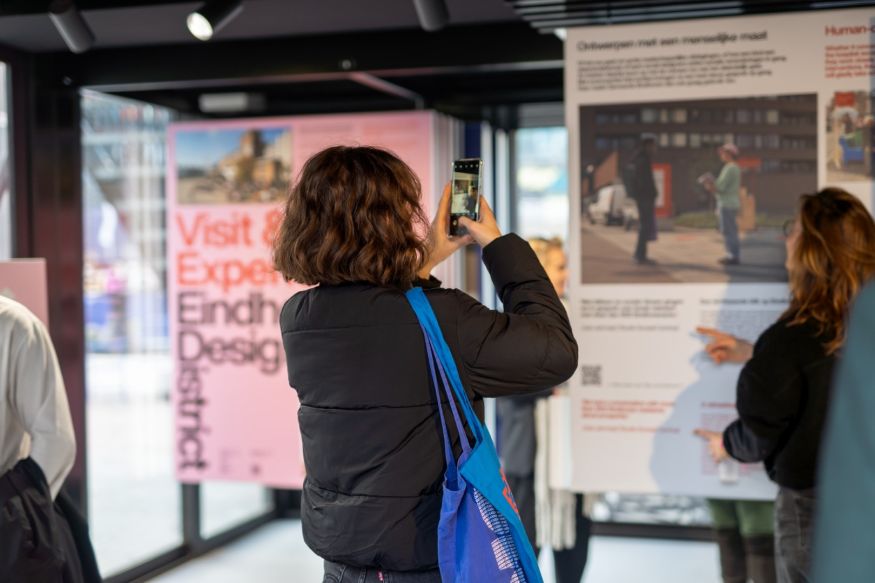 Eindhoven is bursting with design! We have events like Dutch Design Week, but also talented designers, inspiring exhibitions, creative districts, and innovative companies. Under Eindhoven Design District, we make all this design visible and experienceable, and try to stimulate new design in the city. To this end, we collaborate with the municipality of Eindhoven and the Dutch Design Foundation. We are responsible for all content marketing of Eindhoven Design District. The project receives funding from Regio Deal Brainport Eindhoven.

What Eindhoven Design District has to offer
We put projects, designers, objects, and locations in the spotlight. These places, objects, or projects symbolize the great added value of design and the rich supply of design in Eindhoven. For example, this supply contributes to the city's future, offers an innovative solution to a current problem, challenges us to look at social issues differently, or makes design accessible to a broad target group. We look beyond socially relevant design because sometimes design is especially beautiful or surprising.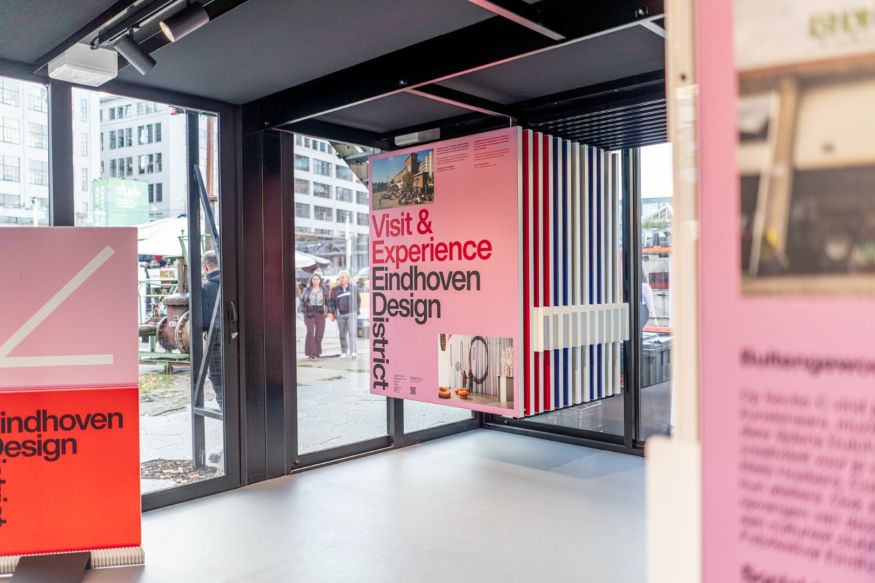 Branding Eindhoven Design District
In collaboration with design agency George&Harrison, we developed a new corporate identity for EDD. This distinct corporate identity is based on the corporate colors of the coalition partners. Municipality of Eindhoven-red, Dutch Design Foundation-blue, and Thisiseindhoven-pink. We combine these colors in various ways, creating striking combinations. In addition, we use the bold Eindhoven font for a strong typographic style. EDD's photography style mainly focuses on people experiencing design.
Eindhovendesigndistrict.com
We developed a project website for designers and stakeholders, including administrators, developers, and innovation managers. George&Harrison designed the website, and Jeroen Braspenning took care of the development. On this project website, we highlight Eindhoven's design projects focusing on social or urban development. The aim is to offer visitors in-depth background information and to inspire and enthuse them to engage designers for their challenges. This website is practical and businesslike. A kind of online brochure for business audiences.
As EDD, we make all this design visible and experienceable, and try to stimulate new design in the city
Storytelling on Thisiseindhoven.com
We refer for storytelling to an EDD theme page on Thisiseindhoven.com. Here people will find an overall impression of the design offerings in the city, background information, routes, and teasers of various content. It's an accessible showcase for residents and visitors to the city. But business contacts can also get a bird's eye view of the offerings here.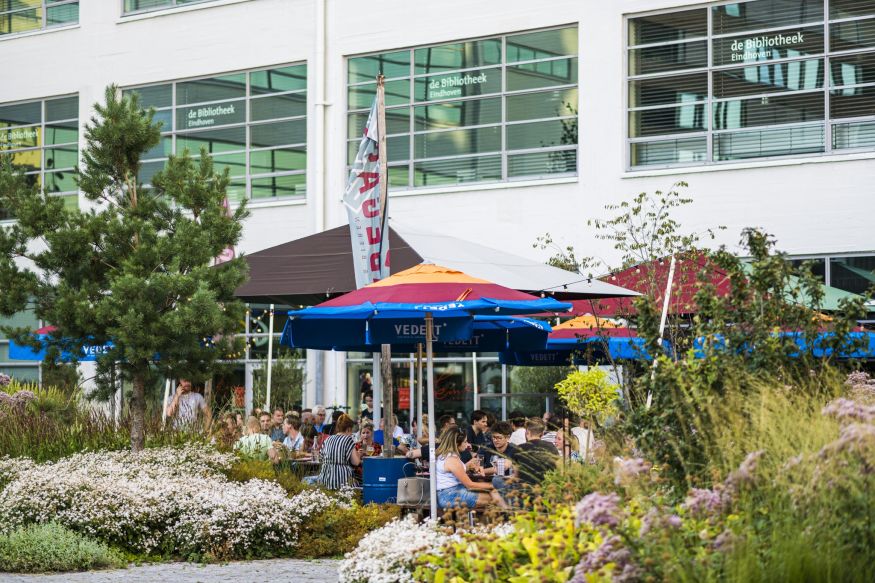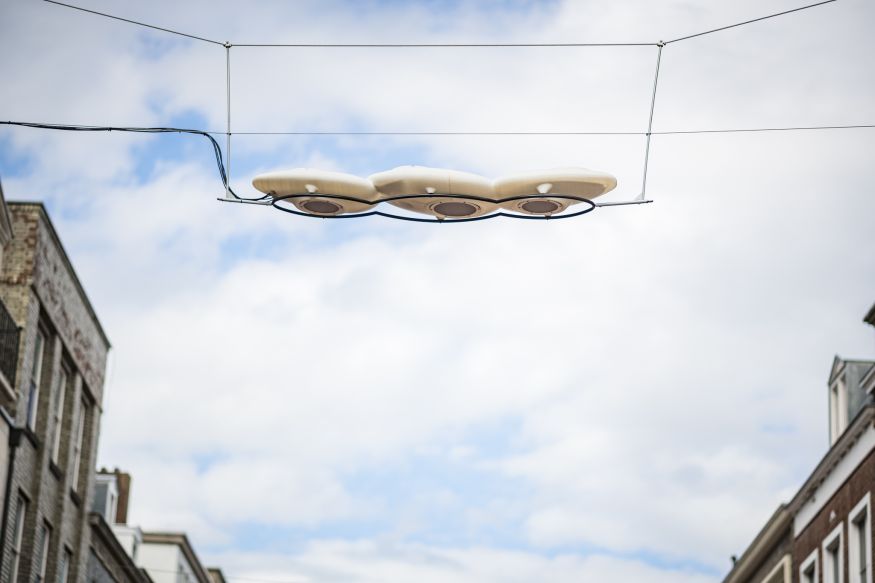 Route app
Especially for Eindhoven Design District, we developed a web application for routess together with Localyse. This app works on both mobile and desktop. Visitors will soon be able to use it to follow various design routes through the city. The first route is already live; this is a route across Strijp-S, Strijp-T, and Strijp R.

The idea behind the route is that you not only walk past exhibition spaces and design objects in public space but also get a look behind the scenes at places where you are generally not allowed. To this end, we made several videos in collaboration with Blickfänger. Watch, for example, those of Broeinest, Studio RENS, and Scheublin & Lindeman.
Routemarkers
Eindhoven is bursting with design ... if you know where to look. There will be markers next year at various places in the city to help visitors where to look. Through these markers, visitors will learn more about unique design objects, take a look behind the scenes at creative incubators and get to know designers in the city. This is how we make design in Eindhoven more visible and experienceable.

Another spearhead of EDD is stimulating design power. That is why we asked two designers to make a proposal for the markers. We chose the design by Thijs Gilde of Studio Guilty. Thijs uses a mix of brushed steel and 3D-printed concrete from Beamix. He will be elaborating on his designs in the coming months.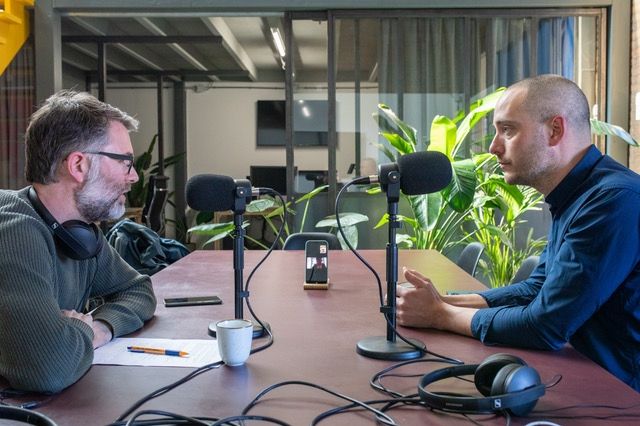 Podcast De Tekentafel
Together with World Design Embassies and Blickfänger, we are creating a monthly podcast about design power: De Tekentafel. How do you get the most out of a journey with designers, what makes a successful collaboration, and what new perspectives can it offer an organization? Journalist Niels Guns talks about it with designers, policymakers, scientists, and experts from the business world. You can find the podcast The Dinner Table on Spotify.
Strategische ondersteuning
No content marketing without solid content. That's why we also play a strategic role in this project. Together with our coalition partners, we are looking at ways to increase the supply of design in the city and to stimulate the use of design power. To this end, we developed a list of opportunities that includes all area developments, public space where there might be room for design objects, and interesting collaborative partners. In the coming year, we will work on this in concrete terms.