Case
RegioRadar Eindhoven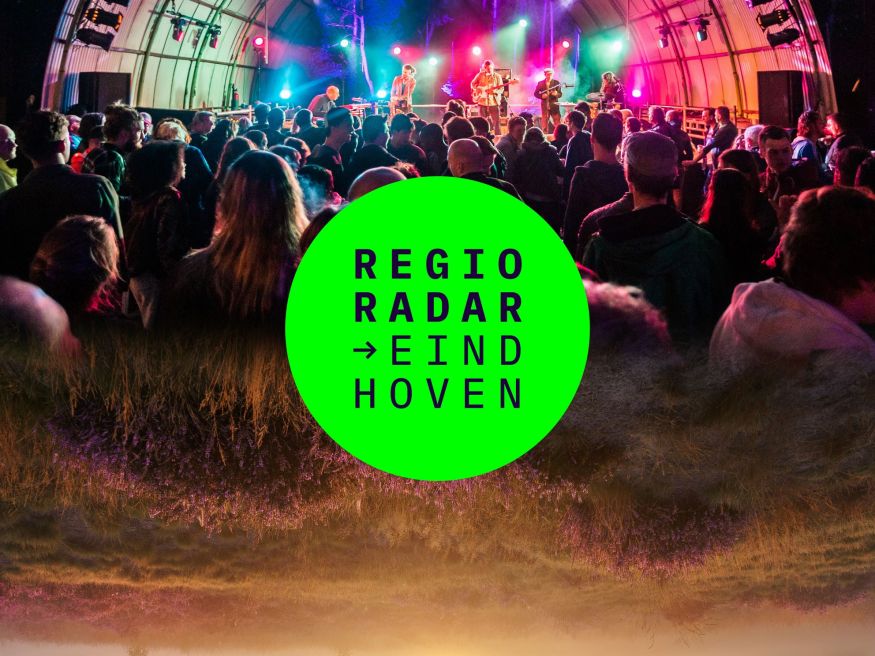 With RegioRadar Eindhoven, the leisure activities of the region are now bundled and shown in one place. From Oirschot to Deurne, from Reusel-de-Mierden to Groote Heide, for young and old.
In line with the Brainport Nationale Actieagenda, Eindhoven365, Eindhoven247, and Uit in Eindhoven took the initiative to bundle and promote the cultural, sports and leisure activities in the Brainport region. Based on this ambition, the three organisations founded Uit in Eindhoven Regio at the end of 2021. Uit in Eindhoven Regio establishes a connection between the 21 regional municipalities and cultural organisations, and aims to boost culture, tourism, and facilities based on structural cooperation, in the interests of the more than 750,000 residents and visitors.
RegioRadar Eindhoven
The first tangible result of this cooperation is RegioRadar Eindhoven: a website on which highlights of the existing cultural, touristic, and sports facilities are bundled for residents and visitors of the Eindhoven region.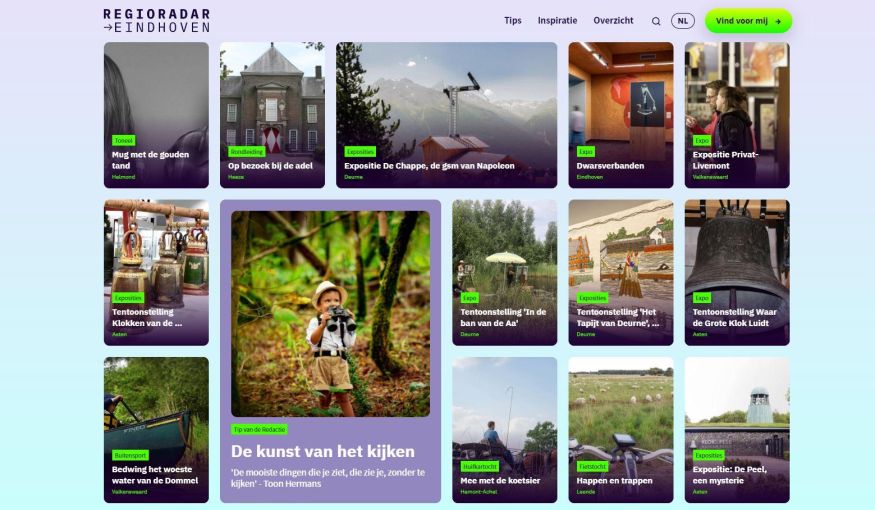 Online offer
RegioRadar Eindhoven offers a website with cultural, leisure, and sports events during the day and in the evening; local offerings also attractive for those who have to travel several kilometres. You can browse and search depending on your 'mood' or discover the current offer via the map. Tips from the editors are included free of charge, and extra inspiration is provided through thematic pages.
The cultural and leisure offering in the region is very varied.
Representation of the entire region
All 21 regional municipalities participate in the network organisation. Their cultural and touristic information is accessed in a joint database, after which an editorial team selects the offerings for the RegioRadar and sets up special campaigns. The collaborating theatres in the region, Wonka Podia, and Visit Brabant are also partners of the network of Uit in Eindhoven Regio.

The public launch of the website took place on April 14, 2022, in the Speelhuis in Helmond, with the partners of Uit in Eindhoven Regio (UER): involved council members, officials, visit-/ dmo organisations, cooperating cultural organisations, and press. They will keep RegioRadar Eindhoven up to date and continue to make it known to residents and visitors in the area. The project was realised with a contribution from Regio Deal Brainport Eindhoven.