Update
The Eindhoven Design District exhibition on tour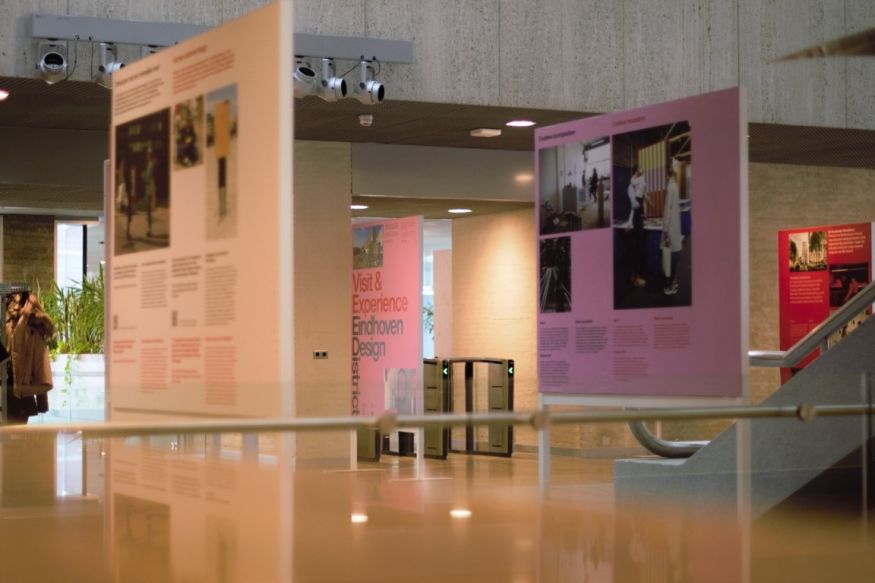 Did you miss the Eindhoven Design District exhibition during Dutch Design Week? No worries! It will be touring the city in the coming months. First stop? The entrance to City Hall. On weekdays you're welcome to stop by between 08.30 and 17.00. Just ask the porter, and they'll let you in. This free exhibition will be on display at City Hall for six weeks. Afterward, it will travel throughout the city. Keep an eye on our socials for updates!
Tip: Going to vote in the city center on Wednesday, 15 March? Pair it with a visit to the exhibition!

Wondering what this is all about?
We are happy to explain. Eindhoven Design District is an initiative of Dutch Design Foundation, the Municipality of Eindhoven, and Eindhoven365. Our goal is to make design in the city more visible and experienceable and to highlight the many talented designers in the city. Read more on our project website, eindhovendesigndistrict.com.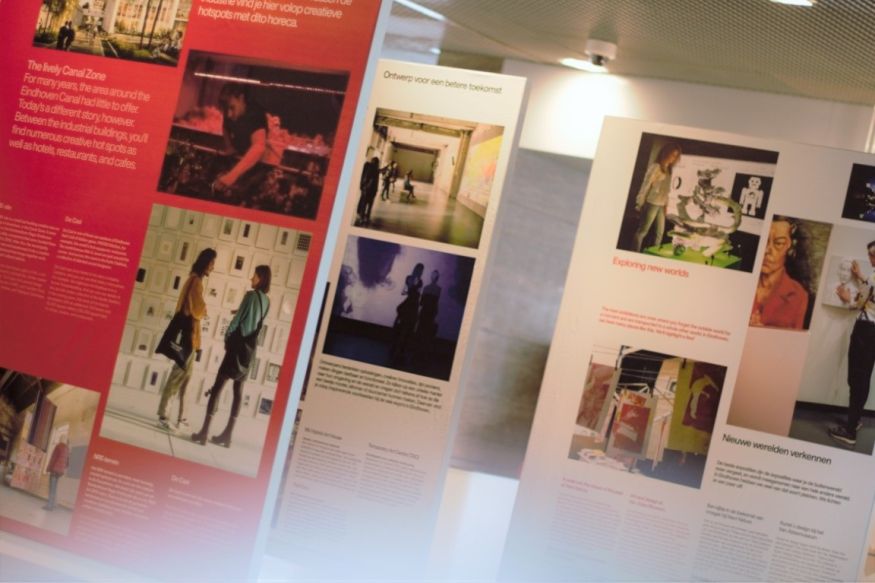 About the exhibition
With the Eindhoven Design District exhibition, we are giving a preview of the vast design power in Eindhoven. In a design city like Eindhoven, it is impossible to be exhaustive. Still, the panels provide a nice cross-section of the city's design offerings, designers, and various design projects. Need more time to read? The exhibition also includes a booklet with more information about Eindhoven Design District.