Update
Expo Eindhoven Design District at Dutch Design Week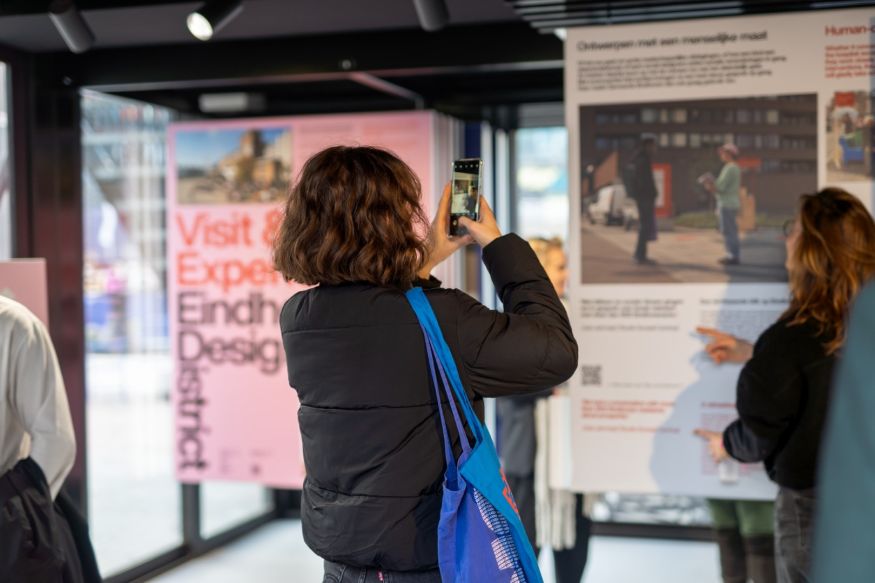 This Dutch Design Week is the official launch of Eindhoven Design District. The project with which we want to stimulate design power in the city and make design more visible and experienceable. On 22 October, we host a festive opening at the Eindhoven Design District expo on Ketelhuisplein.
Exhibition
Exhibition With this expo on the Ketelhuisplein, we give visitors a taste of all the design power in Eindhoven. Several panels hang in the exhibition space, providing a cross-section of the city's design offerings and various design projects. For visitors who do not have time to read quietly, we have a booklet with information about Eindhoven Design District.
Through the screens, visitors can view the project website, eindhovendesigndistrict.com. Various cases of actual Eindhoven design are on display, from social design projects to innovative public space development. Upstairs, people will be introduced to De Tekentafel: a podcast about how to get the most out of design.
Festive opening
For the official launch of Eindhoven Design District on 22 October, we invited everyone who is part of Eindhoven Design District in any way. From designers to administrators and from exhibitors to project developers. Alderman Monique Esselbrugge (of higher and vocational education, mobility, downtown, and Eindhoven Design District) will give the festive kickoff of EDD. She also unveils the concept of the route markers developed by Studio Guilty through a WhatifLab. These markers will be further developed next year and will eventually serve as route markers of design routes in the city.