Update
Visit the Eindhoven Design District exhibition at Evoluon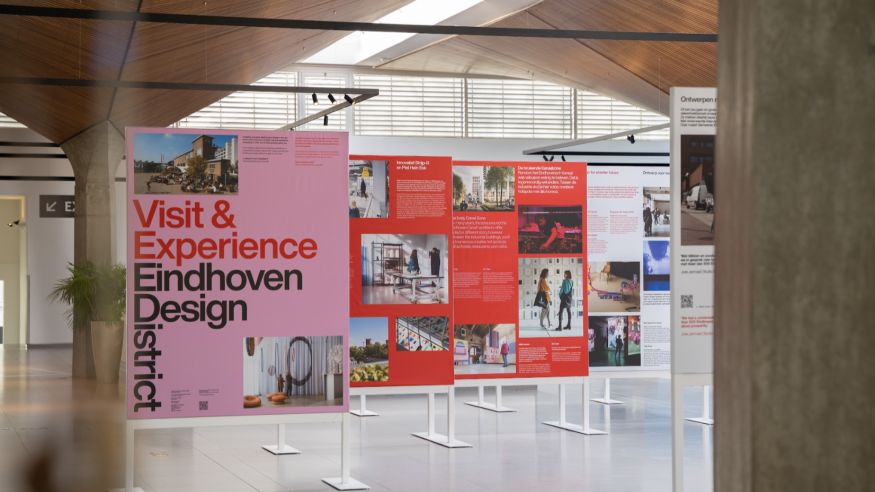 Starting this month, you can visit the exhibition at Evoluon. Entrance is free of charge, so come and discover the exhibition. Opening hours are Tuesday to Saturday between 10:00 and 17:00 and Sunday between 12:00 and 17:00.
Tip: combine your visit to the EDD exhibition with a visit to RetroFuture by Next Nature. This exhibition explores how we looked towards the future in the past and what our expectations of the future are today. Or grab a bite to eat at Brasserie Next, the waterfront restaurant!
About the exhibition
With the Eindhoven Design District exhibition, we are giving a preview of the vast design power in Eindhoven. In a design city like Eindhoven, it is impossible to be exhaustive. Still, the panels provide a nice cross-section of the city's design offerings, designers, and various design projects. Need more time to read? The exhibition also includes a booklet with more information about Eindhoven Design District.
Wondering what this is all about?
We are happy to explain. Eindhoven Design District is an initiative of Dutch Design Foundation, the Municipality of Eindhoven, and Eindhoven365. Our goal is to make design in the city more visible and experienceable and to highlight the many talented designers in the city. Read more on our project website, eindhovendesigndistrict.com.