Update
Website RegioRadar Eindhoven is live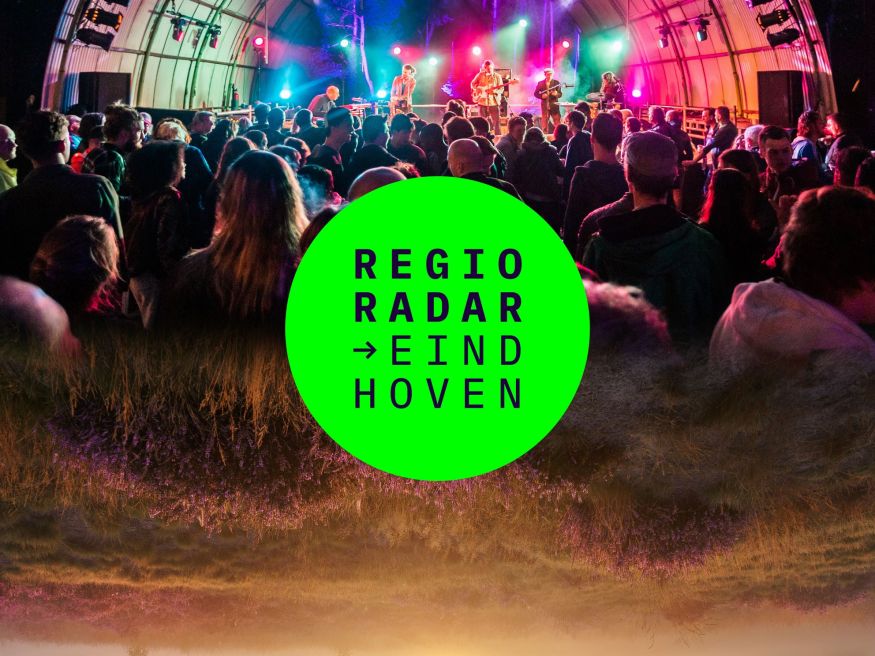 On Thursday, 14 April, the RegioRadar Eindhoven website went live. RegioRadar Eindhoven offers an online showcase of cultural, leisure, and sports events: a local selection for those who want to look around beyond the boundaries of their municipality.
On the website, you can browse endlessly, search based on your 'mood' ('What do you feel like?'), or explore by using a map. Via inspiring pages, you can find information about activities such as walking or cycling, where museums and castles are located, or tips to enjoy your holiday.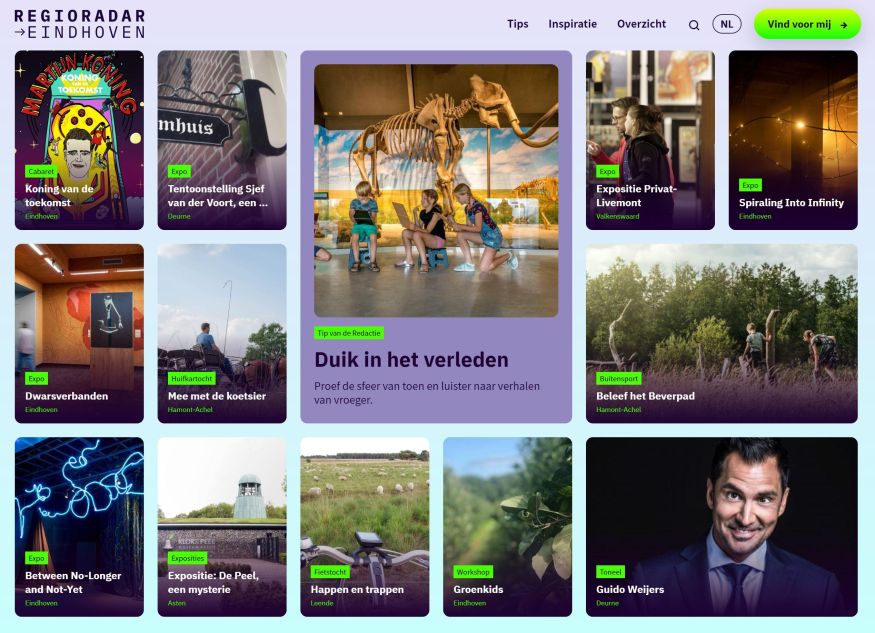 Collaboration
RegioRadar Eindhoven is a collaboration between Eindhoven365, Eindhoven247 and Uit in Eindhoven, together taking part in network organisation Uit in Eindhoven Regio. The organisation connects the 21 regional municipalities and cultural organisations, and aims to boost culture, tourism, and facilities through structural cooperation. The project is supported by a contribution from Regio Deal Brainport Eindhoven. Marc Koppen designed the identity of RegioRadar Eindhoven, and Insiders Online developed the website.