Update
Eindhoven and PSV take part in special edition of Glow 2020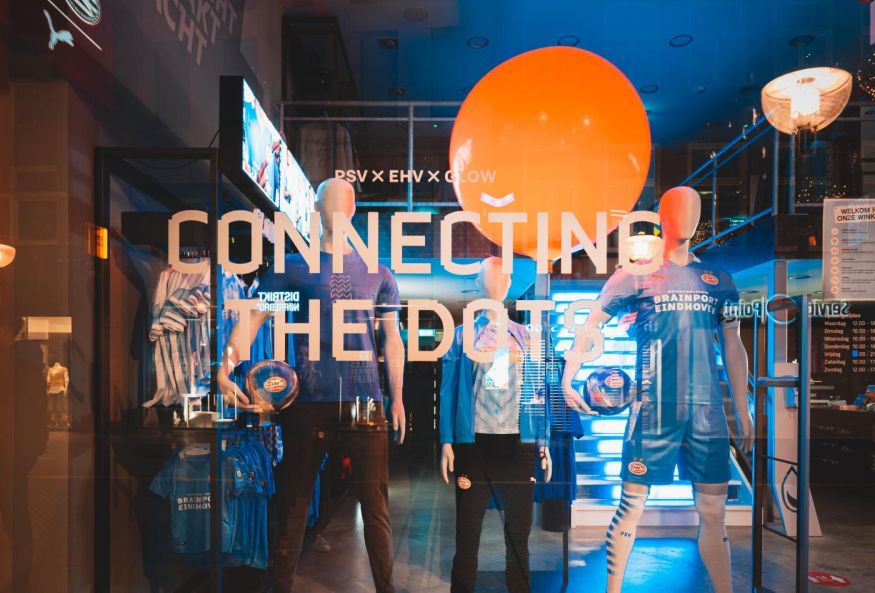 Eindhoven and PSV are taking part in the special edition of GLOW 2020, which started yesterday. 'Connecting the Dots' is a work of more than 80 km2 that consists of more than 1,500 blue LED lights and 1,000 large red light dots in the sky. The two brands temporarily transformed their PSV Eindhoven City Store and launched a special edition t-shirt, all linked to the GLOW theme: 'Connecting the Dots'.
Collaboration
The store turned blue through the eye-catching digital LED stairs and the rotating videos on the glass of the store window. In addition, the windows are stickered with PSV x EHV x GLOW and Connecting the Dots.

The two brands temporarily transformed their PSV Eindhoven City Store.
PSV and Eindhoven opened the doors of the PSV Eindhoven City Store in July 2020. "For city marketing Eindhoven, the close cooperation with PSV in a retail environment is a fantastic project," says Peter Kentie, director Eindhoven365. "The fact that we are now opting for a joint activation around an Eindhoven event such as GLOW is a great result".
Special edition t-shirt
The t-shirts cost €19.95 and are available in-store (Marktstraat 3) and online. This t-shirt is the first special edition item of THE VIBE, the sustainable clothing brand of city marketing Eindhoven. More special editions will be launched in the coming years, linked to local events and other moments during the year.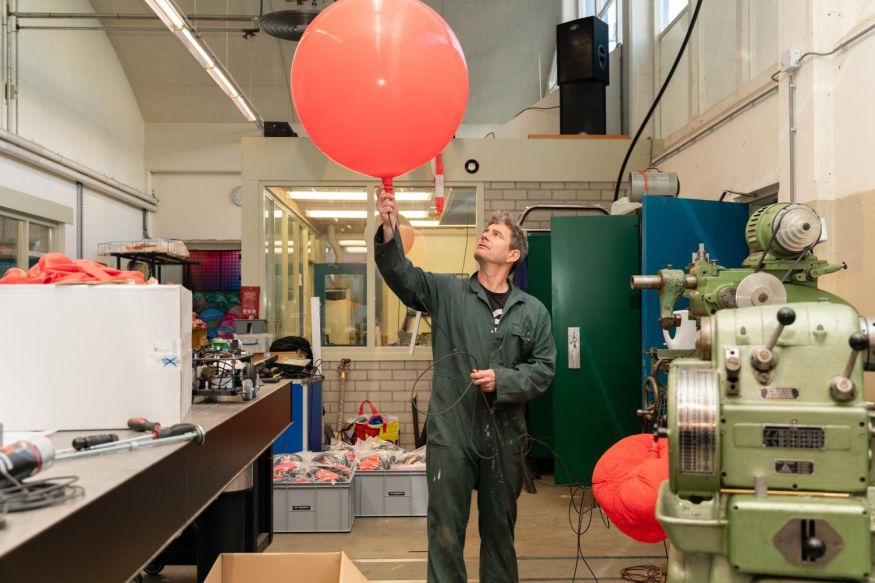 Press support & content development
Besides the joint activation with PSV, Eindhoven365 also contributes to GLOW 2020 in other ways. For example, by supporting the GLOW organization regarding national and international PR. In addition, the Eindhoven City social channels will host a tour for photographers, and an extensive interview with the co-maker of 'Connecting the Dots' will be published.