Update
Exclusive kick-off of #NewDutch during Dutch Design Week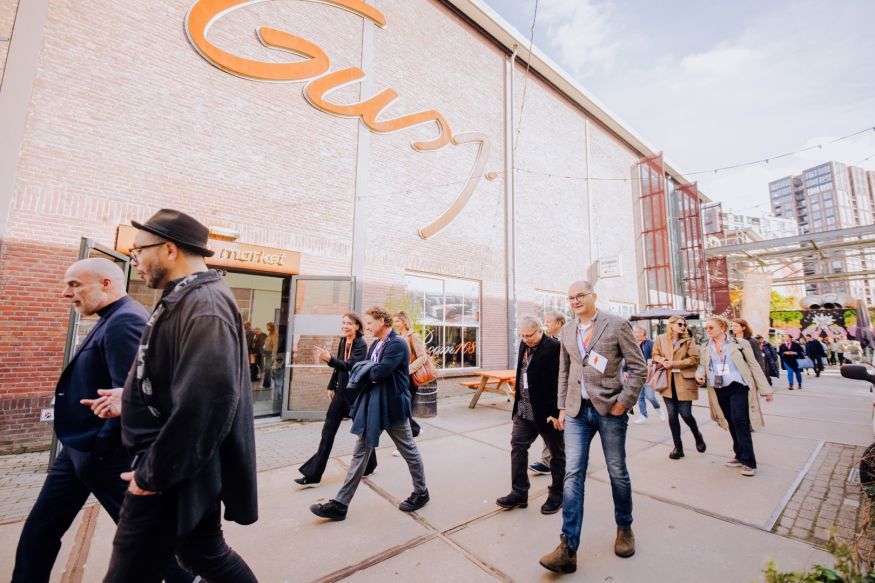 On Wednesday, 26 October, during Dutch Design Week, the official kick-off event of New Dutch will take place. Led by Anna Gimbrère (science journalist) and Rob van Hattum (VPRO Tegenlicht), a select number of executives from companies, social organizations, and governments will discuss the future and positioning of the new Netherlands.

Program
The event consists of a full-day program, including several visits to the Evoluon, Strijp-S, and Microlab. Also part of the program are interviews, presentations, and a conversation with Koert van Mensvoort, creative director of NextNature, about the exhibition RetroFuture.

In the afternoon, the group will visit several inspiring locations at Dutch Design Week and converse with Miriam van der Lubbe, creative director of DDW, about innovation and creativity as a solution for tomorrow's challenges. The day will end with a conversation about the opportunities and possibilities in 2025 and a networking reception.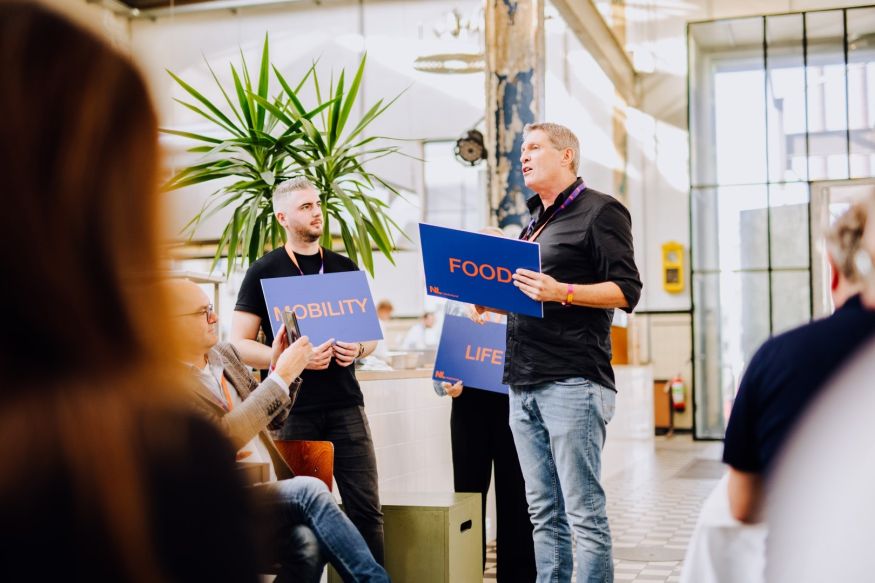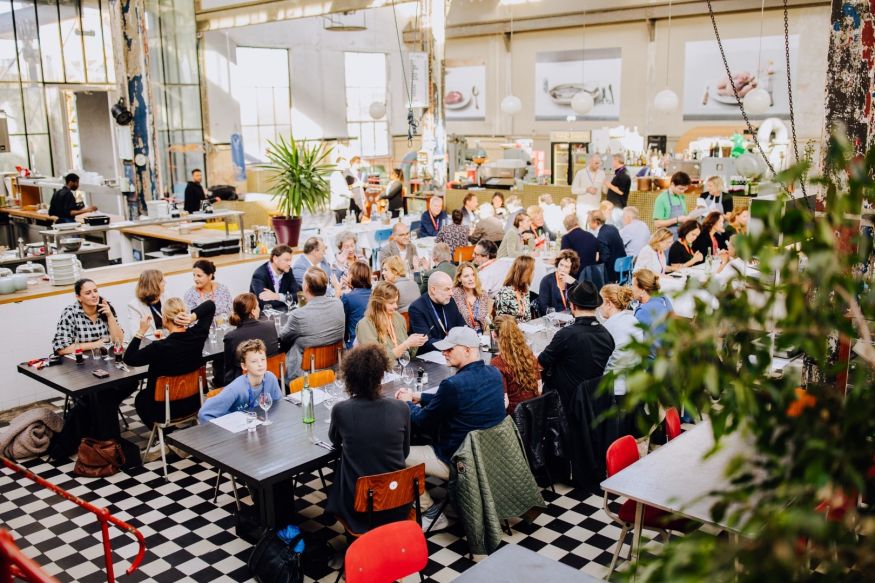 About New Dutch
New Dutch cities Eindhoven and Rotterdam, together with NL Branding, are calling on partners to work together on a national theme year in 2025 celebrating "the year 2050." The year in which business, education, social organizations, and governments will showcase the Netherlands of 2050. In doing so, we allow visitors and residents to rediscover our innovative Dutch character.

New Dutch has a focus on five focus areas that underline the uniqueness of the Netherlands now & tomorrow: make the future, green into the city, mobility, living together, and feed the world. Want to know more about this topic? See case description New Dutch.
Collaboration
Eindhoven365, Visit Brabant, Rotterdam Partners, NBTC, and RVO (NL Branding) are organizing parties and partners.