Update
ThisisEindhoven.com is Site of the Year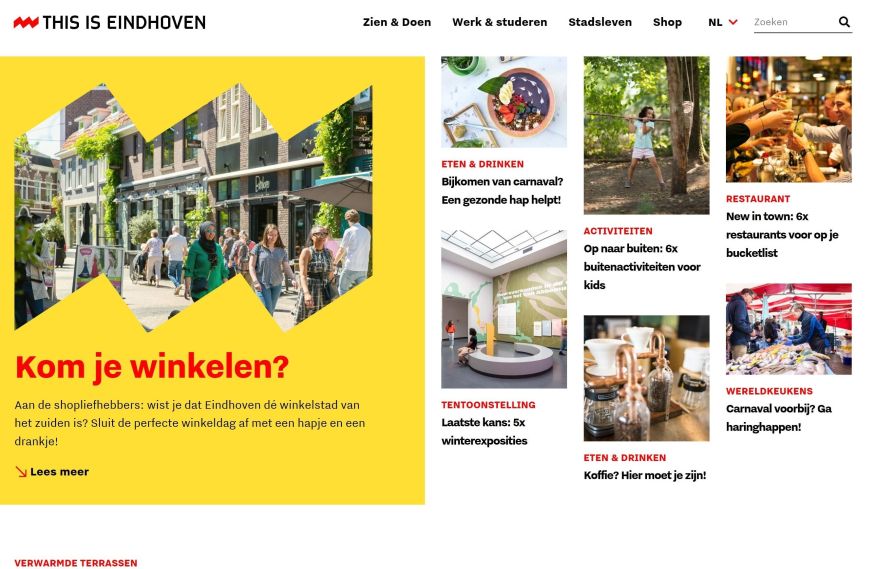 ThisisEindhoven.com, the city marketing website of Eindhoven, is Kentico's chosen Site of the Year 2021. This was announced today by digital experience platform Kentico during the annual awards ceremony.
Changing systems
In 2021 Eindhoven365 switched from a traditional CMS system to a digital experience platform (DXP). A DXP enables us to present content that better suits the user and thus run (more) effective campaigns. We ultimately chose Kentixo Xperience, a platform that meets the latest web standards and GDPR requirements. In October 2021, in collaboration with our partners Aviva Solutions and George&Harrison, we launched a completely new website, both technically and in terms of design.
About Kentico Site of the Year
Site of the Year is an annual competition that recognises the best implementations of Kentico Xperience. The winners are customers and partners who succeed in delivering exceptional user experiences. Their websites or apps demonstrate excellence in creativity, innovation, content modelling and use of technology. ThisisEindhoven.com won the international award in the Entertainment, Hospitality & Tourism category, beating out the American National Restaurant Association and the Fiji travel website. The prize rewards an intensive process and successful collaboration between Eindhoven365, implementation partner Aviva Solutions and design studio George&Harrison.

Future-proof
ThisisEindhoven.com forms a solid basis for marketing activities in the new strategic phase Eindhoven365 is entering. In the coming years, we will continue to invest in the further development of the website, of course in cooperation with our partners Aviva Solutions and George & Harrison. Read more about this case:


Case highlight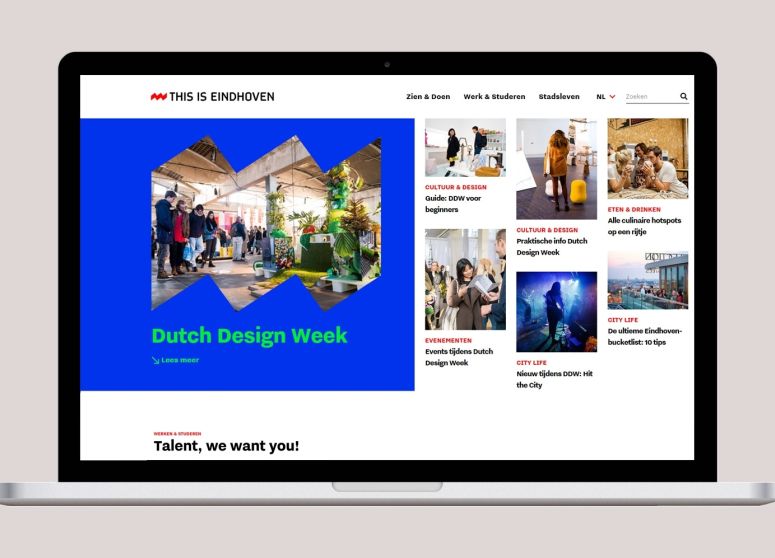 *Update 4 April 2022
Audience favorite
Besides Site of the Year, ThisisEindhoven.com is also the public's favorite! Our website received the most votes and was awarded Kentico's Community Choice award. The verdict of the jury is as follows:
The Community Choice award winner is a website that received the highest number of votes in the public vote. The City of Eindhoven's marketing website wowed the public with its vibrant design, flawless UX, and outstanding performance. From the homepage to the online shop, this website truly encourages you to explore this Dutch city.